MARMALADE IN THE MAKING
Finally! It only took 3 years but by golly we have our very own lemon marmalade this year!
One man's obsession to grow lemons and make the good stuff.
They laughed, they said it couldn't be done. Who's laughing now my friends of Castlemaine… 
It's a common fact that basically it's far too cold in Castlemaine to grow citrus effectively. But with a lots of love, encouragement and strategically placed pots miracles can happen.
Here's how to make the best lemon marmalade in Castlemaine.
---
Method
Thinly slice your luscious lemons… the finer your slice, the more refined the cut.
Separate all the pips.
Wrap the pips in some muslin cloth (secure with some string) — the pips contain the most pectin and will help to set the marmalade — don't leave any in the mix — no one likes crunching down on a hard pip.
Add the sugar and water, bring to a boil — use granulated sugar – NOT castor sugar.
Lower the temp and simmer away (gentle rolling bubbles) — the longer the cook, the darker the marmalade.
Setting
Stick a small plate in the freezer… after an hour or so you can start to test the viscosity of your marmalade, spoon a little onto the 'frozen' plate to see how well it will set… if it's still runny, cook a little longer.
NOTE. if you really want a firm set add some jamsetta — personally I love a looser runnier set.
Best served on lightly toasted sourdough. Add unsalted butter for pure indulgence.
love love love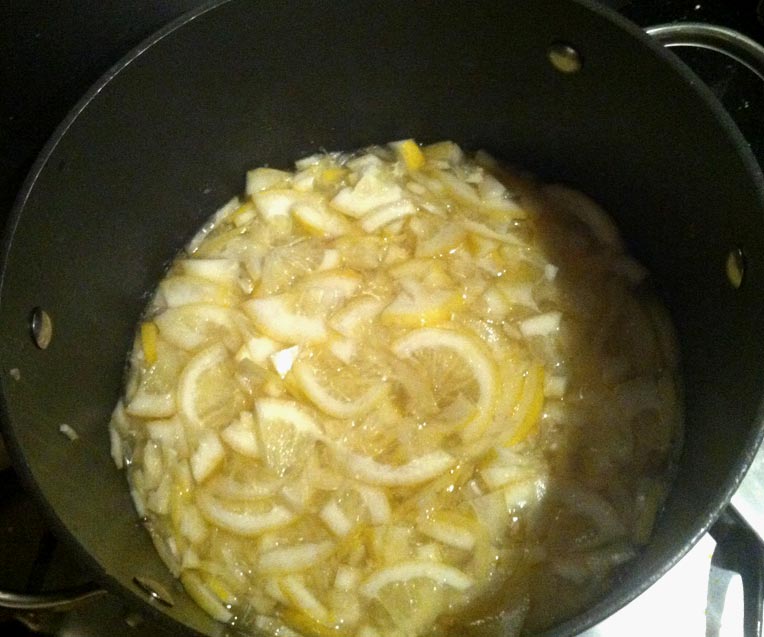 8 Myer Lemons
4 cups of water
4 cups of sugar
And 2 hours later…