FRIDAY NIGHT HEAVEN
Quick, delicious and full of smiles.
First discovered on a Friday at 8.30 pm after work drinks.
This rich, dreamy, creamy treat is best enjoyed with a glass of chilled white. It's quick and tastes bloody awesome any day (or night) of the week.
Prep Time: 10 minutes | Cook Time: 20 minutes
---
Ingredients
400g cooked salmon fillet, flaked or roughly chopped
250g  uncooked linguine (tagliatelle works well too)
1 bunch broccoli, cut into little florets
2 tbsp butter
2 garlic cloves, minced
2 cups thickened or double cream
2 tbsp lemon juice
1/4 tsp salt
1/4 tsp black pepper
1 cup grated Parmesan cheese
3 tbsp minced fresh basil or 1 tbs dried basil (basil paste works a treat here)
2 tbsp capers
2 tsp lemon zest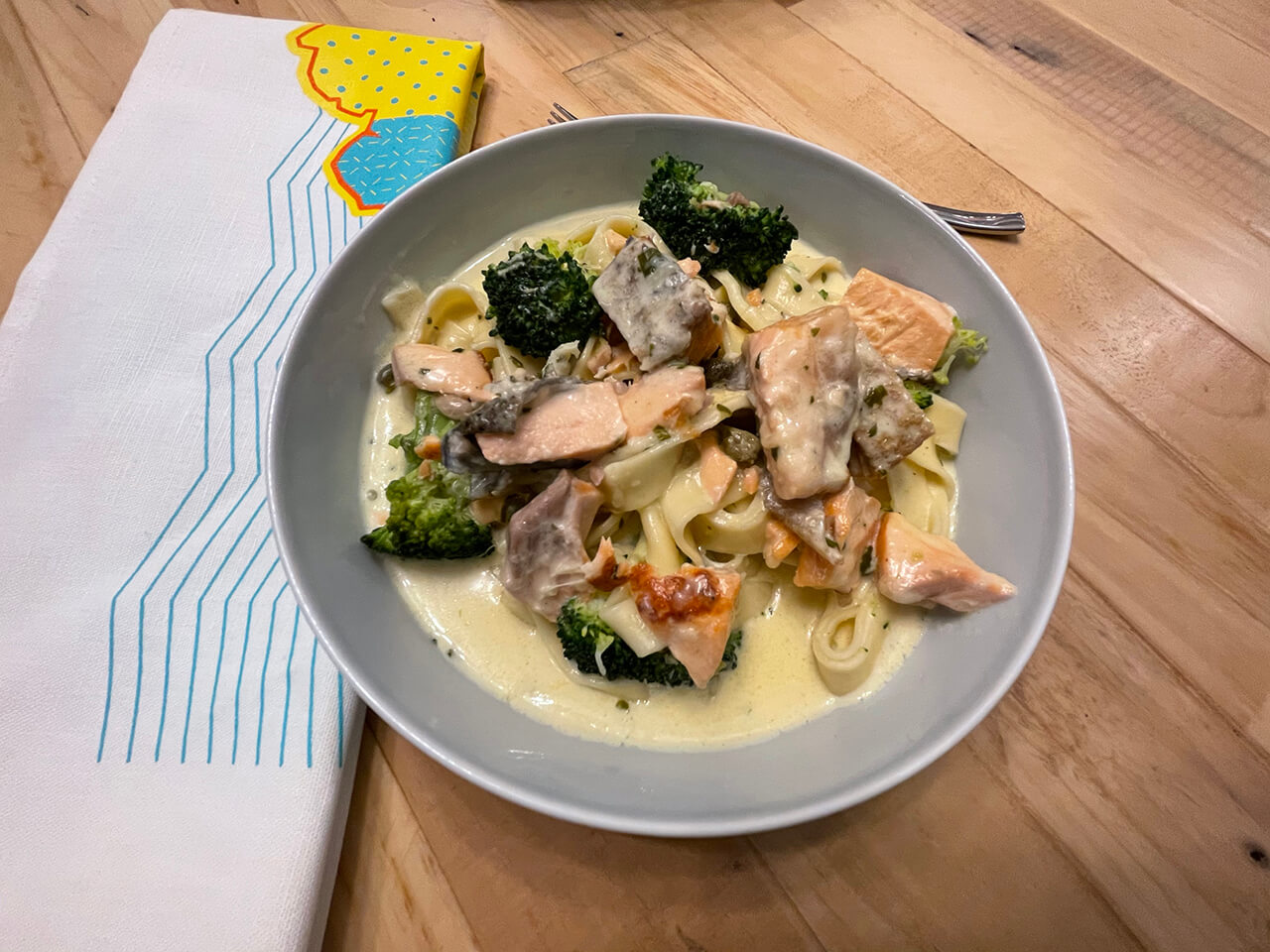 Method
Pan fry the salmon fillets. I love keeping the skin on!
Cook linguine according to package directions, adding broccoli during the last 5 minutes of cooking.
Meanwhile, in a large skillet, heat butter over medium heat. Add garlic; cook and stir 1 minute. Stir in cream and lemon juice. Bring to a boil. Reduce heat; simmer, uncovered, 2-3 minutes or until slightly thickened, stirring constantly.
Add salmon, salt and pepper; heat through.
Drain linguine and broccoli; add to skillet. Stir in cheese, basil, capers and lemon zest.
---