FOREST OF DREAMS
What first strikes you about the National Arboretum is its distinct lack of trees. But don't let that fool you. The National Arboretum is a most wonderful place to be and for Australian's to be proud of.
The twisted forms of "Wide Brown Land"
Sitting a top of a prominent naked hill, sits "wide brown land". On one level a truly impressive piece of typography — spelling out the description of Australia by Dorothea McKellar in her poem My Country — but on another level it beautifully captures the essence of Australia in a strikingly original way.
"Wide Brown Land" is made from corten steel and steel rod and is 3.5 metres high and 45 metres long and was created by Tasmanian-based artist team of Marcus Tatton, Futago Design Studios and Chris Viney in 2010 and is based on Dorothea McKellar's handwriting. It really does delight the eye and one a a number of very impressive sculptures around the Arboretum.
If you are little person, the thing that will likely most catch your eye is the Pod playground.
Quite possibly the best playground in Australia? It's like something out of a Tim Burton film set and executed with such wonderful attention to detail. #1 & #2 were positively enthused and trust me, they know a good playground when they see one. Award winning design by Taylor Cullity Lethlean The same guys behind the Australian Botanical Garden in Cranbourne.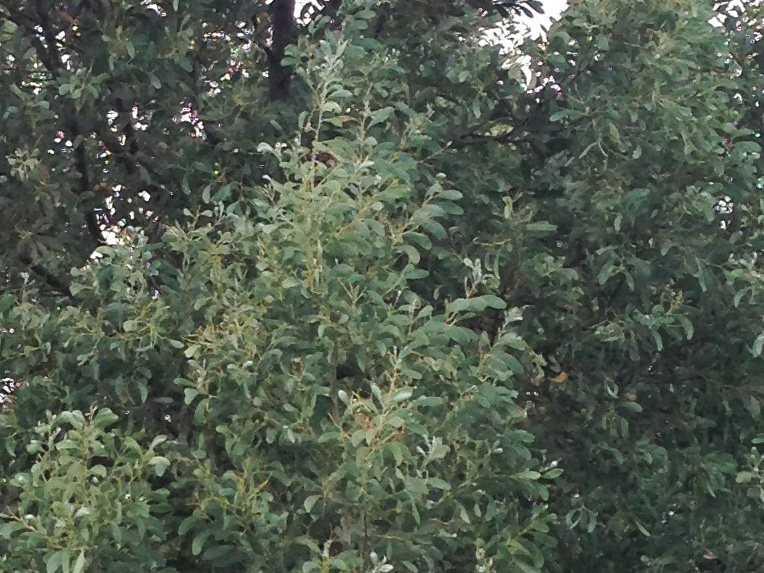 Buchan Blue Wattle (forest 13)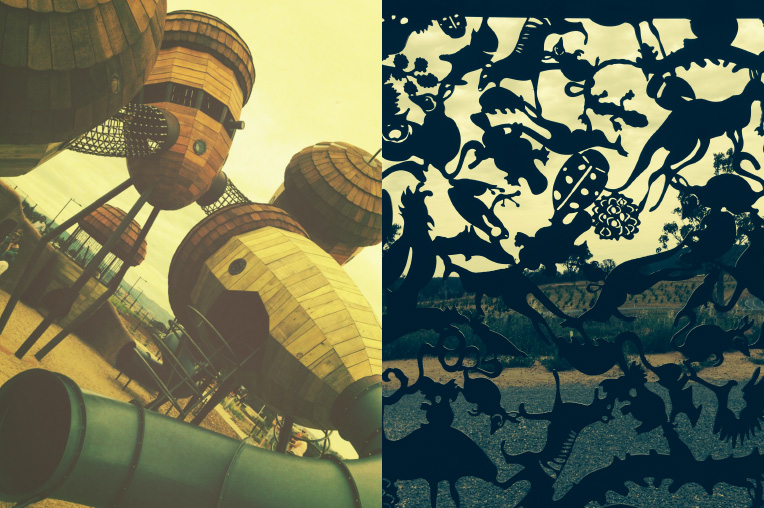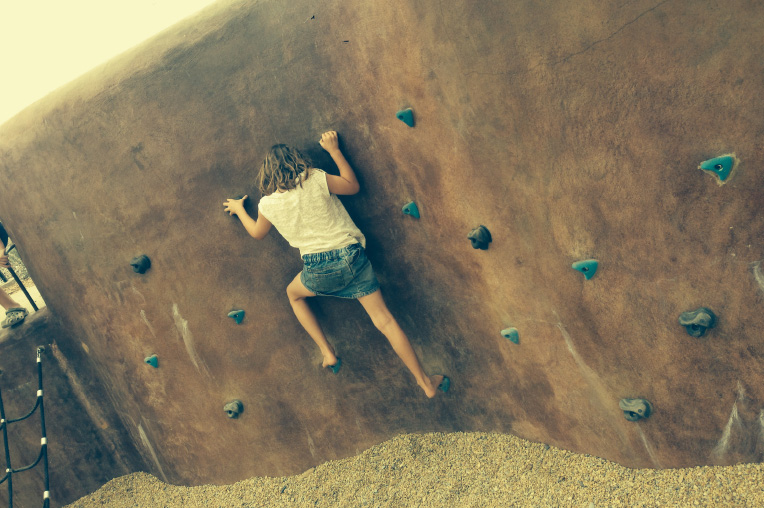 #1 tries her hand (and feet) on the climbing wall.
One notable absence at the Arboretum — no tree climbing area, to date…
And so the the main attractions — the trees, or lack of…
The Arboretum opened in February 2013, kick started by bush fires back in 2001 and 2003 (that effectively cleared the land) resulting in the government announcing the creation the 250 hectare (618 acre) site in 2004. However, a national arboretum was always a part of Walter Burley Griffin's master plan for Canberra and four forests planted between 1917 – 1930 manged to survive the bush fires (Cork oaks —forest 1, Native trees and plantings — now Forest 2. Himalayan cedars — Forest 11, Monterey pines — Forest 76).
---
Of the more recently planted forests the Buchan Blue Wattle (forest 13) or Acacia caerulescens if you want the species caught my eye, chiefly because I have 2 of these rare trees in my back yard. They are quick growing, have a lovely pyramid shape, the foliage is dense and a splendid grey green. This species is endangered and only found growing in one small part of Victoria — near Buchan, hence the common name.
In time the 100 forests planned will be a truly magnificent site to behold and other forests that have been planted are beginning to take shape.
I can't recommend a visit to the National Arboretum enough.
We were there on a very cool and unseasonably grey day at the start of January and we spent a good few hours wondering around. The bonsai garden will have little people captivated and the food offer at the village centre was great. But you can check out the highlights here.
The vista from the village centre.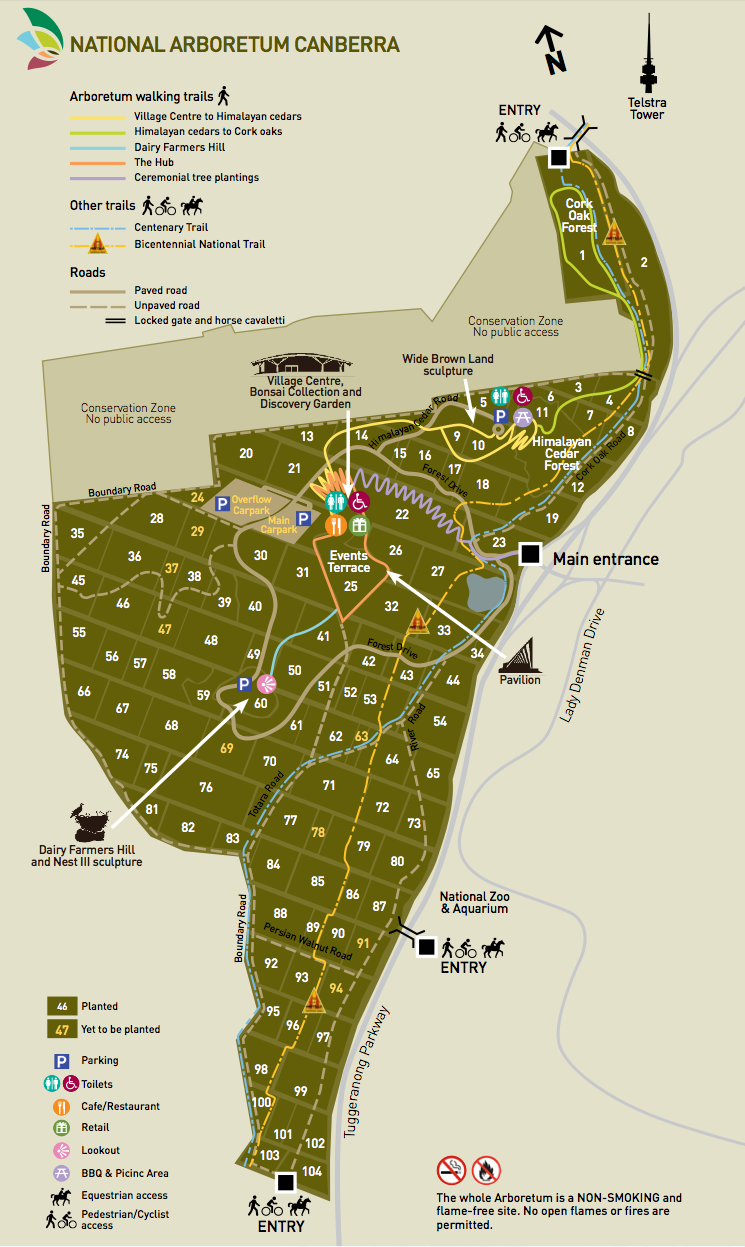 Map of forests, existing and planned.