MIND FIT AT WORK
Mind Fit at Work aim to make employees around the world feel good — and who doesn't love that idea.
They facilitate mindfulness, well-being, leadership and a host of other workshops, tailored to their expanding global client base and Chops For Tea has created an identity & communications befitting thought leaders in this space.
Working in close collaboration, we have developed a suite of marketing materials, including a website that truly reflects the fun & engaging approach Mind Fit take with their delivery speaking to the personality of the brand and business owners.
---
Deliverables
+ Brand Workshop
+ Brand Identity
+ Responsive Website / UX Design
+ Business Stationery
+ Marketing Collateral

The Mind Fit brand identity comes to life in its animated form. An integral part of the design consideration, the expressive animation adds character and fun to the identity.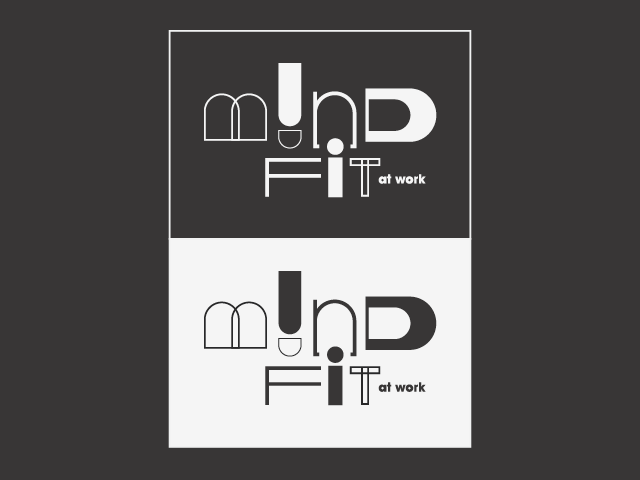 The logotype works in a suite of colour options on various colour backgrounds, including black & white.
The Mind Fit exclamation mark works as a secondary identity.

Expressive colour & typography
The Mind Fit palette comprises of 13 colours that combine together across all visual communications.
It's this rich mix colour that adds personality to the identity.
All communications use a combination of fonts. Inter (designed by Rasmus Andersson) has been selected for its clear functionality — Abril Text (designed by José Scaglione & Veronika Burian) for its legibility, personality and contrast with Inter. Both fonts complement each other and work beautifully with the Mind Fit identity.
The Happy Factor — this is Mind Fit's special ingredient and it's acutely expressed via the website.
Heads, hearts & hands…
The Mind Fit website is a key lead capture tool. We've created a simple but fully immersive experience, inviting the audience to engage in a fun and playful manner. Graphic motifs are a key part of the Mind Fit identity.

Branding befitting Mind Fit's global reach.
From small beginnings in 2015 Mind Fit at Work has expanded its operations across the globe. Their clients include household names such as Netflix, Spotify & Astra Zeneca.
The website comes to life… a custom built WordPress our SVG animations are small and quick to load.
Flexible, adaptable, hands on — this is the Mind Fit way…
---
Traditional business stationery is still an important part of the Mind Fit brand tool kit.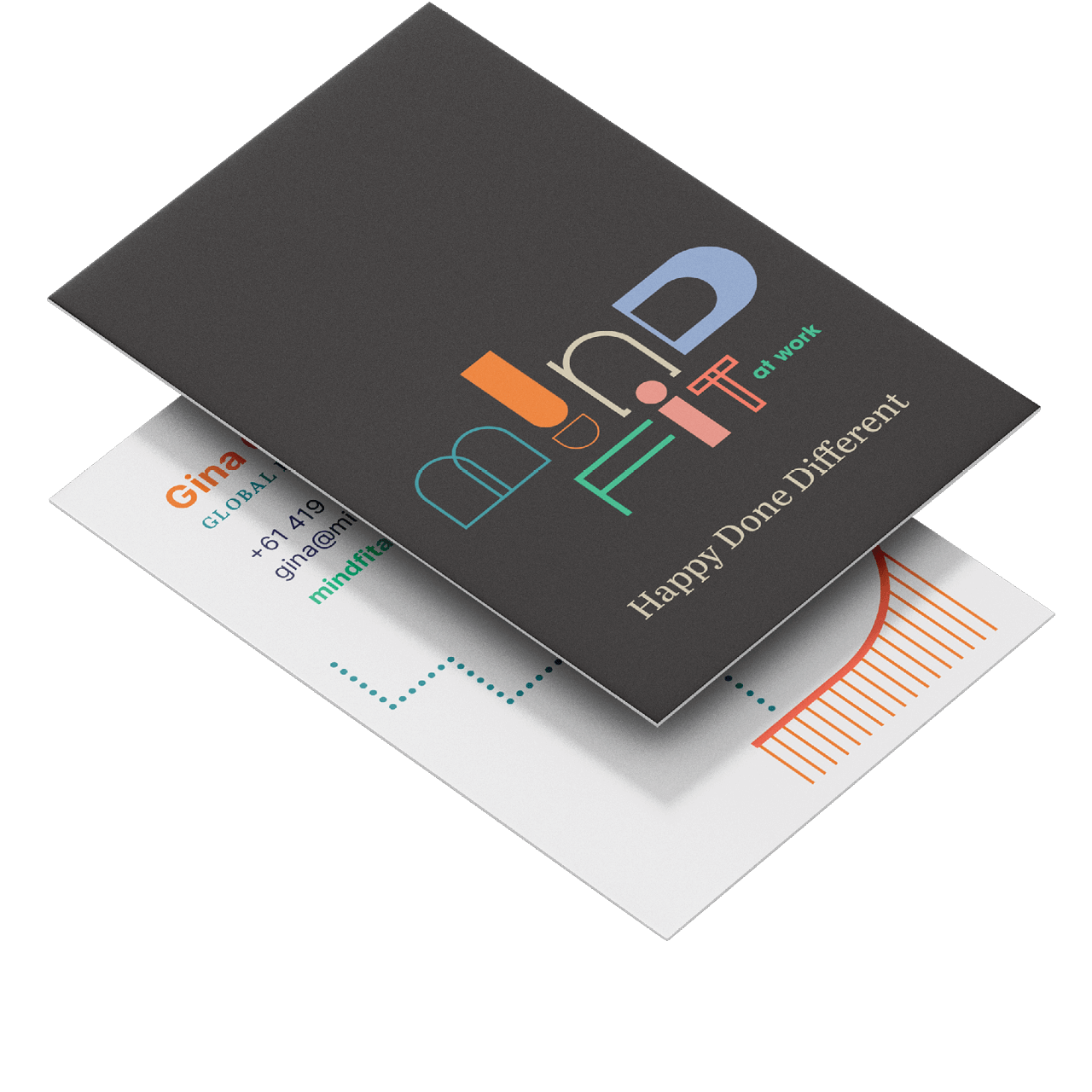 Business cards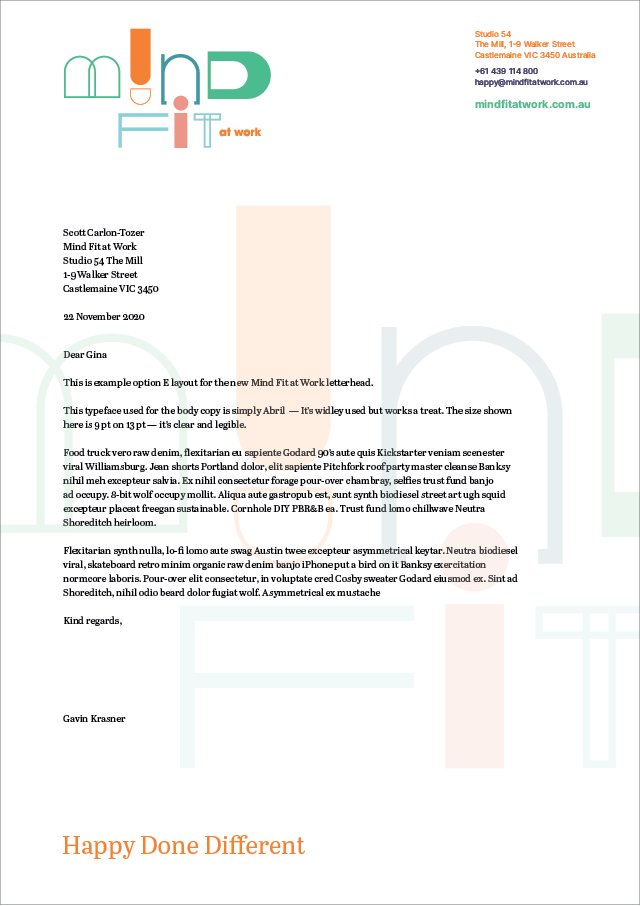 letterhead
Mind Fit's client proposals are a key marketing tool — helping to further the brand experience through inventive pricing delivery.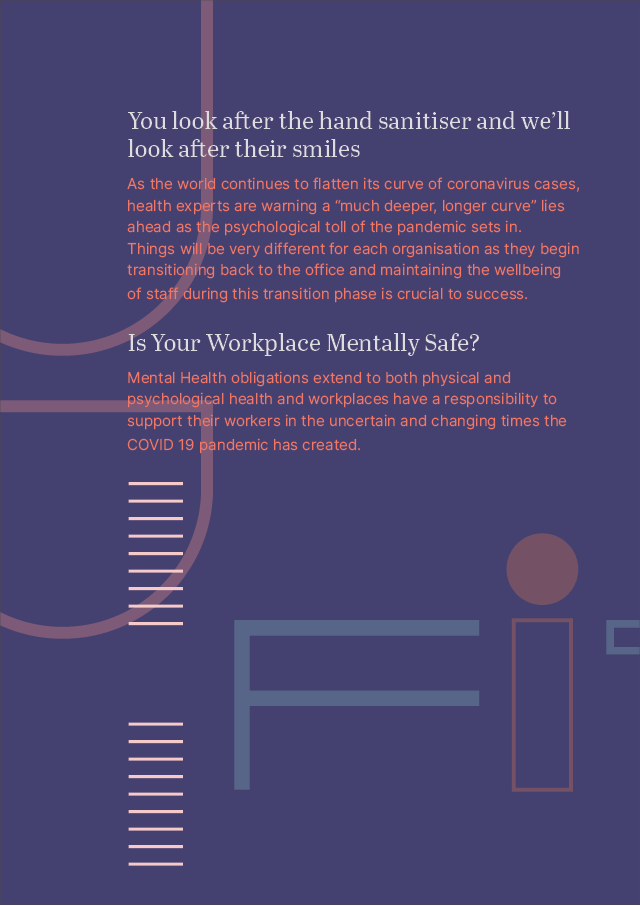 Gavin's ability to think laterally, his attention to detail, coupled with deep investigative workshopping & process has delivered a brand identity & marketing collateral that truly positions us as leaders in our space. We're thrilled. The experience of working with Chops was nothing short of fun, the team have done such an amazing job, thank you, we love it all.

Gina Carlon-Tozer
Global Managing Director