E P I F I N I
Epifini is the first AI powered end to end Business Improvement Solution. A virtual business consultant specifically providing users with insights in the most important areas of their business — Leadership, People & Operations.
Chops For Tea created the Epifini identity, website, app interface and video explainer along with other stationery items to help launch this exciting new venture.
The concept for the Epifini identity was derived from the idea of revealing insights. The Epifini 'tumble' — as we call the pattern made up of the deconstructed logotype — was designed to 'come together' creating the whole. A smart visual metaphor that avoided any obvious visual clichés.
---
Deliverables
+ Brand Workshop
+ Visual Identity
+ Business Stationery
+ Responsive Website
+ UX Design & App Design
+ Explainer Video (expertly animated by Josh Salmon)
We engaged Chops for Tea to create a world class corporate identify. In addition the brief included the development of a UI/UX interface for the platform and associated marketing collateral that worked in harmony. Chops for Tea worked with our team and ensured a deep and considered brand process.

Anthony Aarons CEO
And asking the right questions is paramount for us to deliver meaningful brand experiences.
---
The epifini logotype is simple and understated, yet distinctive and elegant. It's a sum of its parts as it's broken down in application — the playful pattern — parts of puzzle that finally come together — a visual metaphor echoing the aim of the business. To help it's client's understand the parts of their business…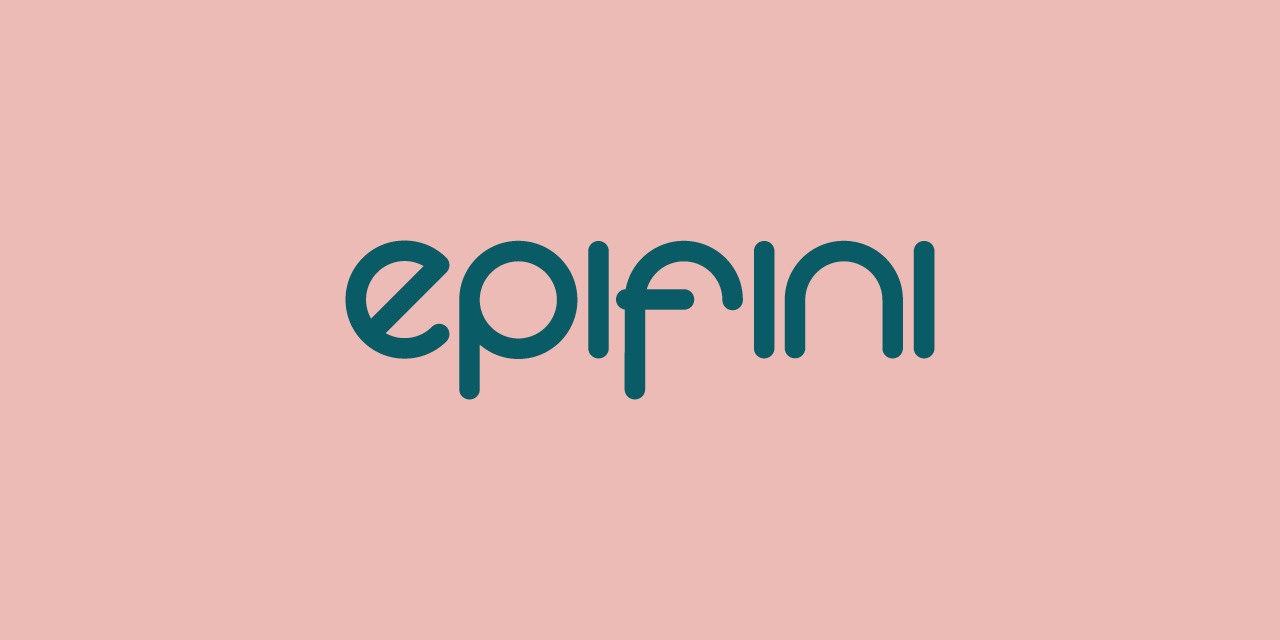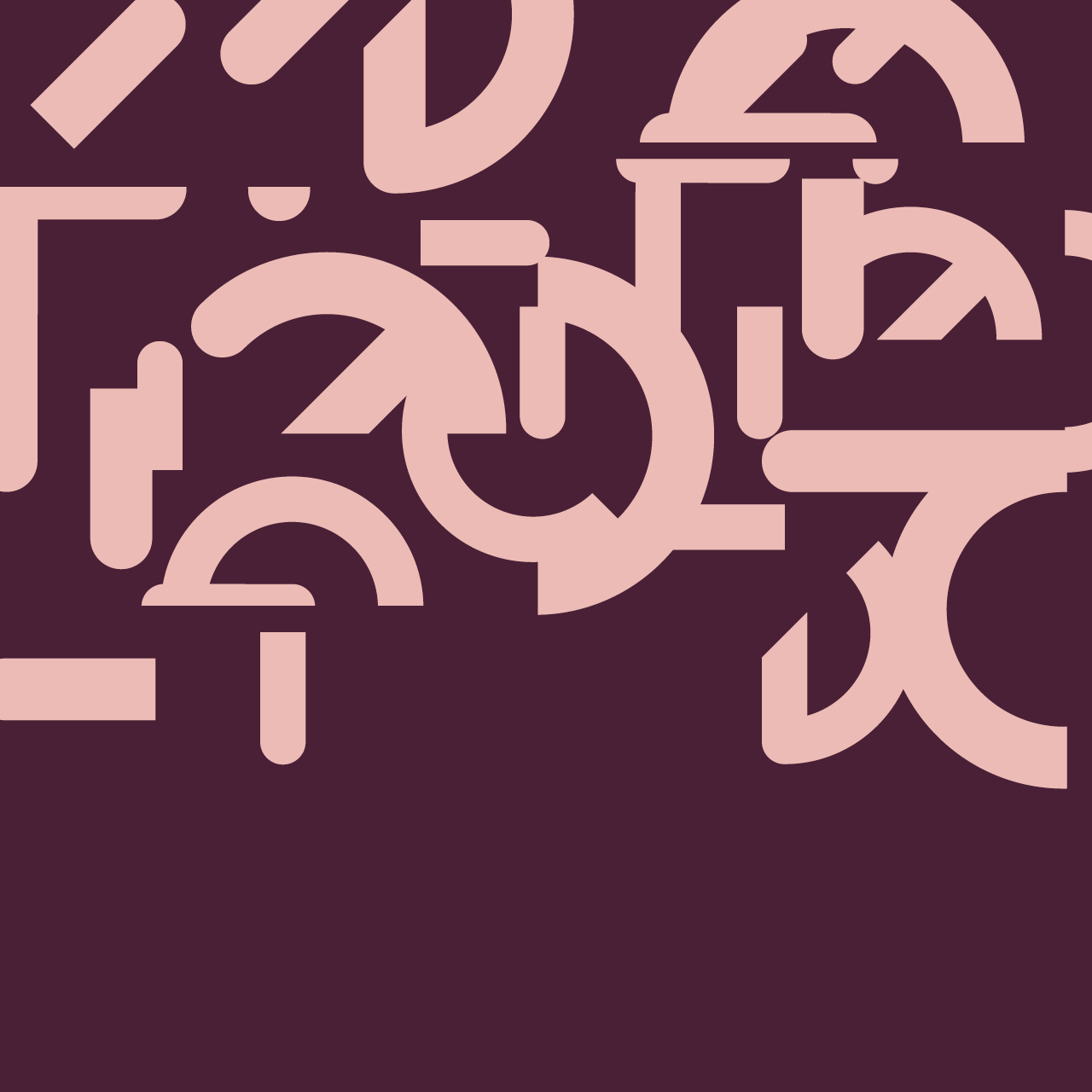 Following a self led brand guidelines exercise, Chops for Tea provided a series of routes; each one taking a different aspect of the brand personality but ultimately resulting in a logo that epitomises everything Epifini stands for. From a product perspective the UI and the report design has been a huge success.

Our clients have been impressed by its simplify usability and all agree that its the finest explanation of business results they have seen. The video and business cards are excellent examples of the brand identity deployment and the whole represents a significant benefit to Epifini and our clients.

Anthony Aarons CEO
Business cards
---
The epifini website is a lead capture tool. The explainer video sits front and centre breaking down the complex epifini offer. The website serves to reinforce and communicate the contents of the explainer video in a more detailed way.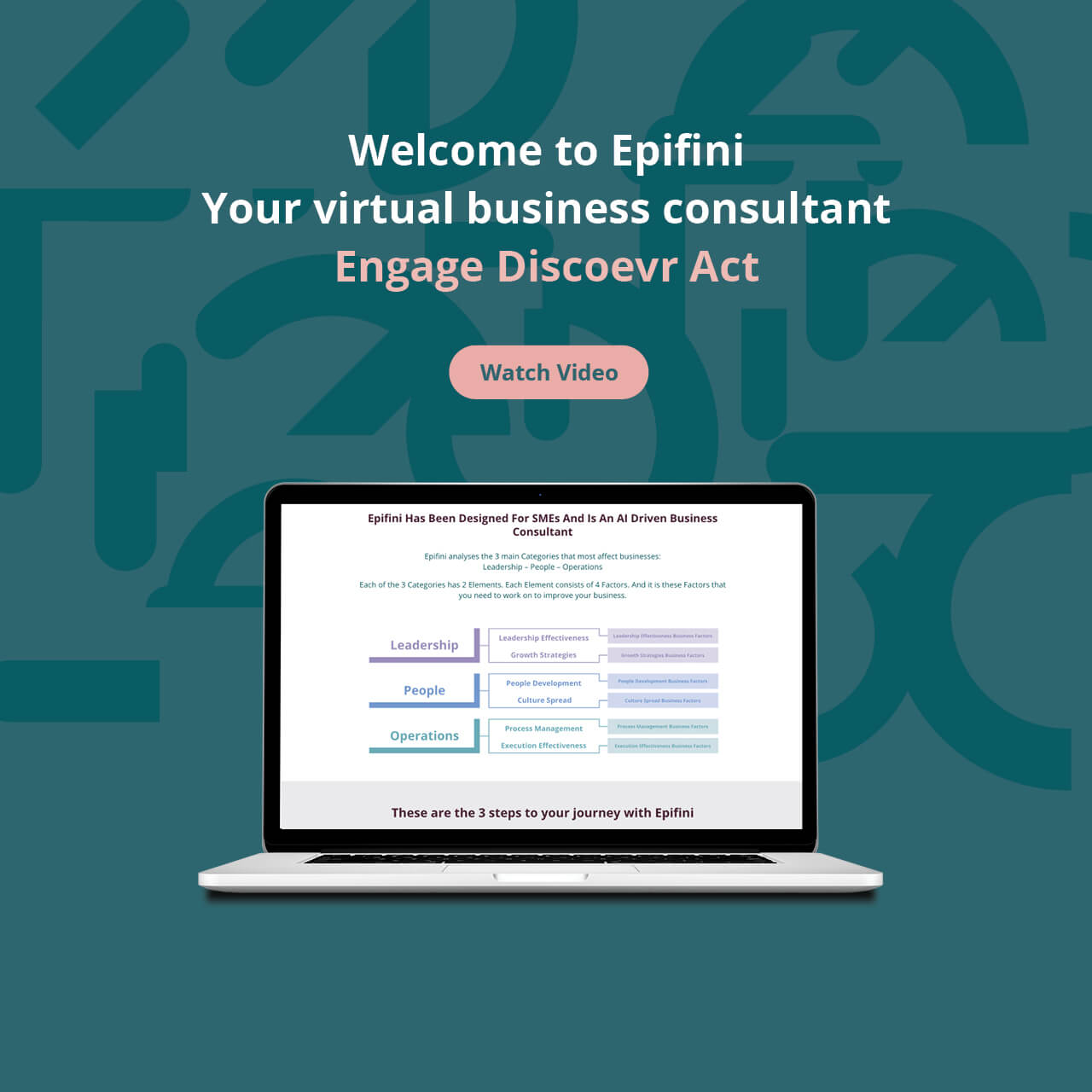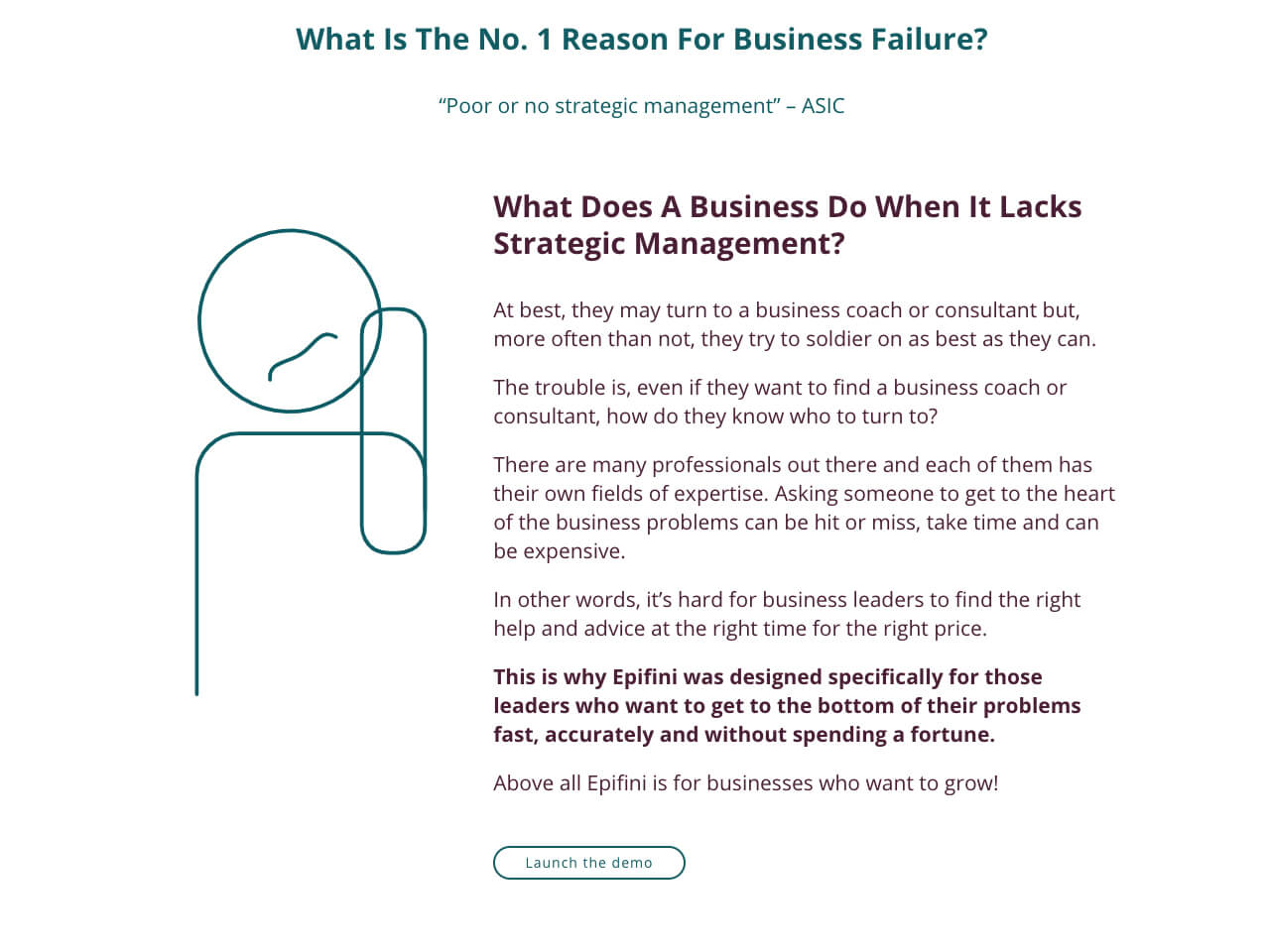 The website encourages users to try the epifini demo…
---
The epifini app lies at the heart of the business. The interface design and usability is paramount to the business' success. The results screen breaks down high level information into digestible chunks.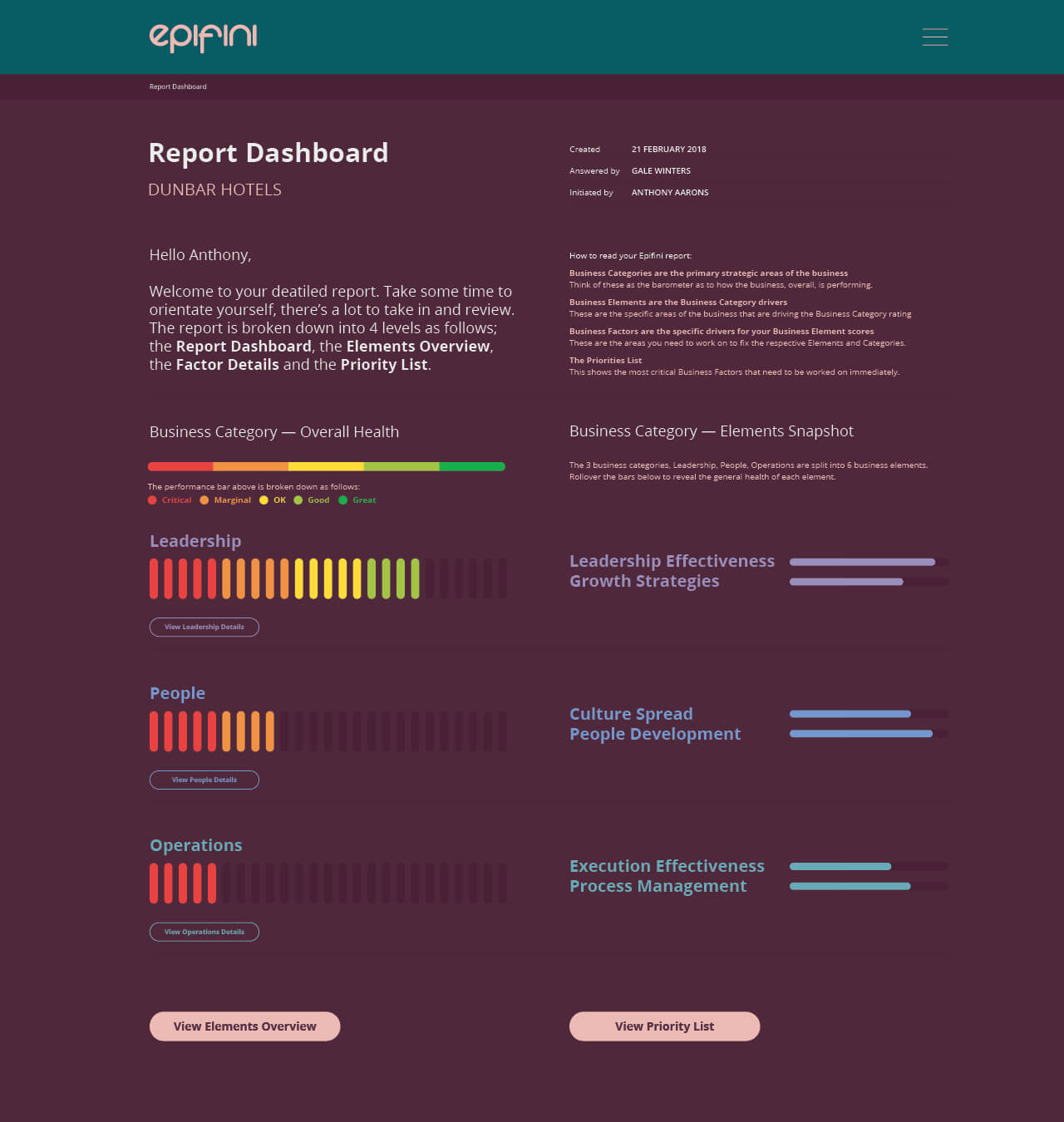 The report dashboard provides users with an overview of their results
---
6 factors receive individual scores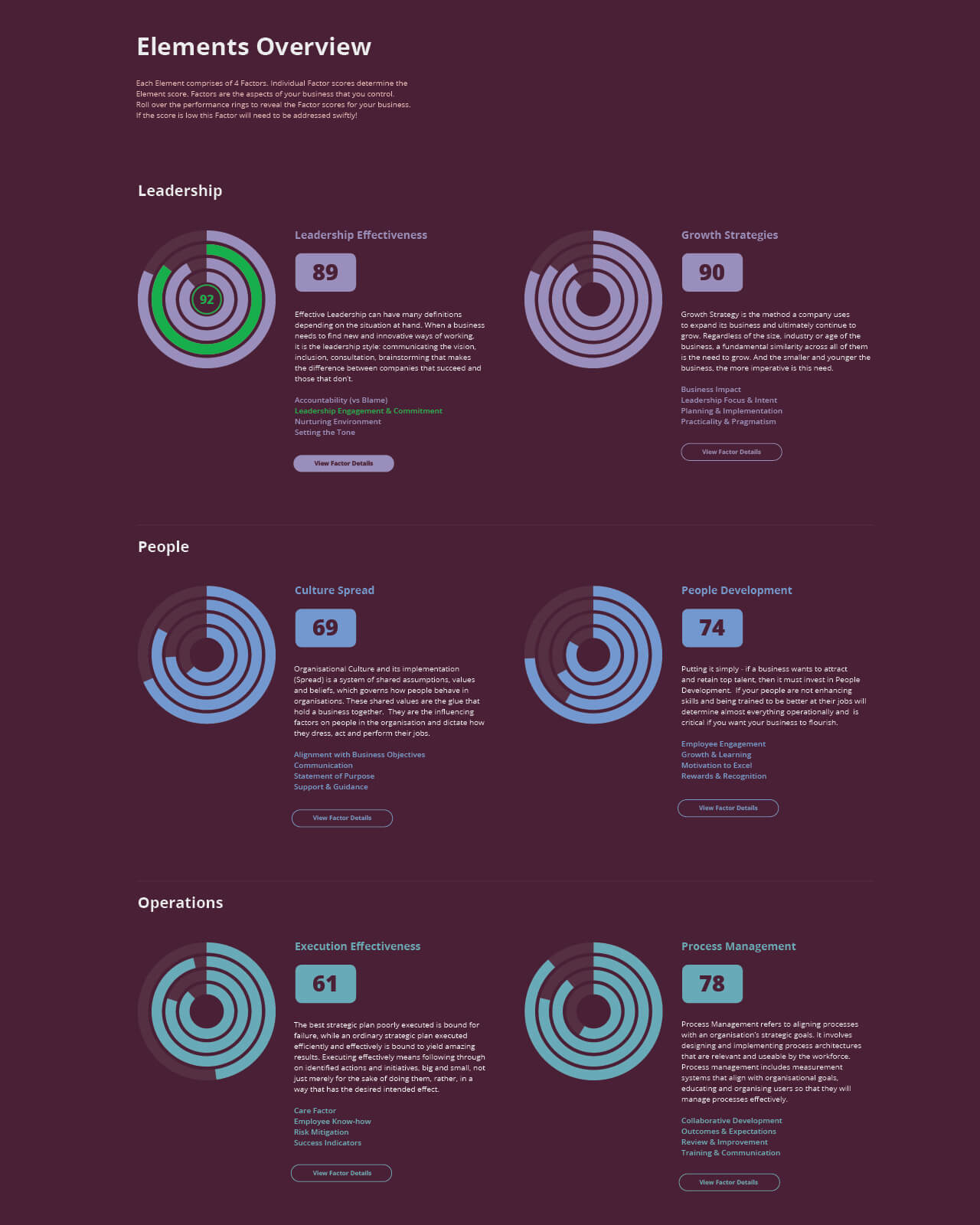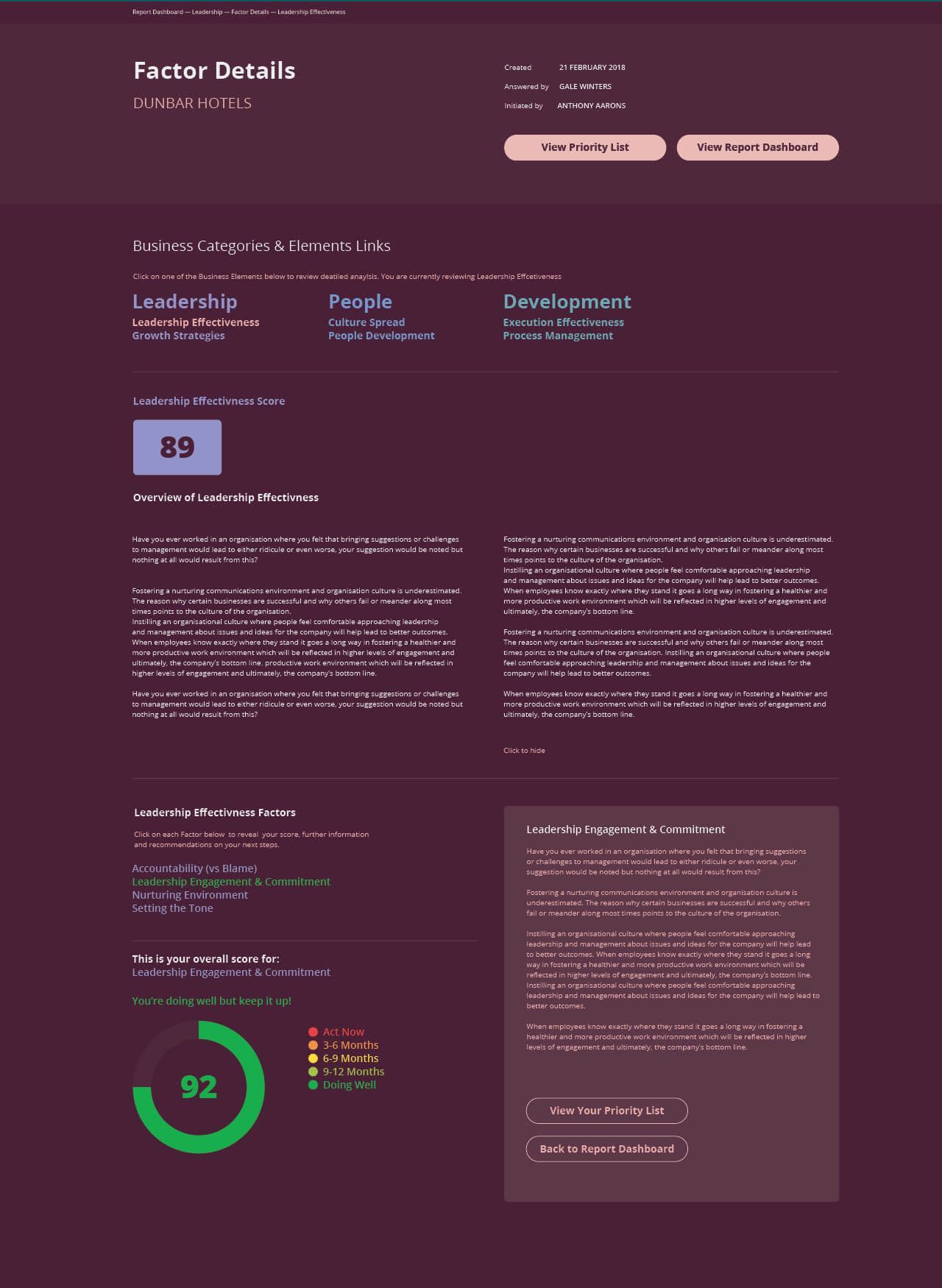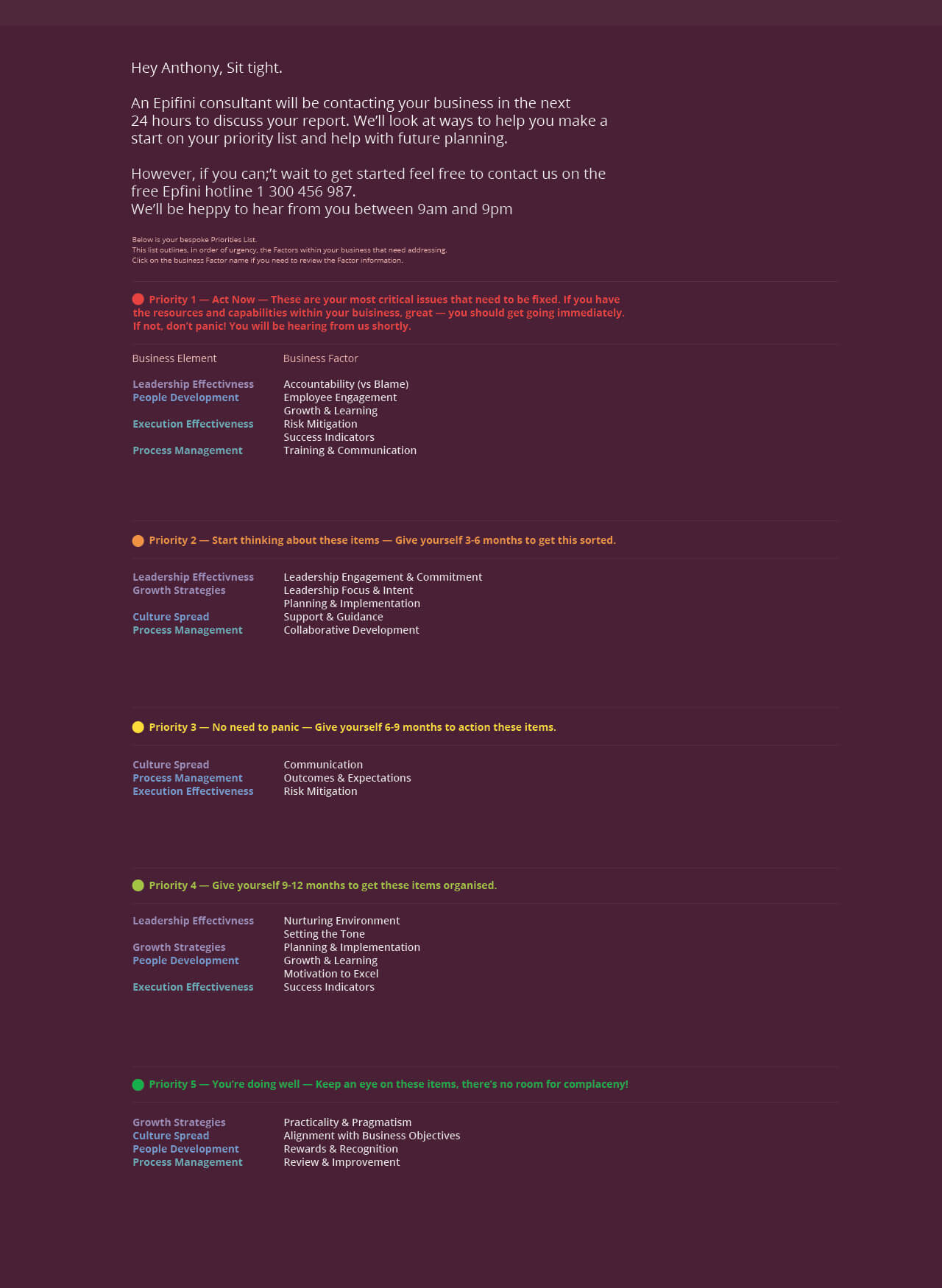 The priorities report provides users with a checklist of actionable items.