HOT BLACK
Once she had decided to work for herself, Sophie Safrin needed a name and visual identity for her interior design consultancy.
We went through a naming project with Sophie and hit upon Hot Black, with the tagline Hot Black is the new black. A play on the idea — they have their fingers on the pulse of 'what's in' and 'what's not'.
Our approach to creating their visual identity and brand assets reflects their position in the market — edgy, confident and reactive. Their visually rich identity dresses stationery, credentials and case studies, contrasting well with the understated logo. The website and Hot Black's social media activity aligns perfectly with the personality of the business and the effervescent personality (Sophie) behind the business.
---
Deliverables
• Naming Workshop
• Brand Identity
• Business Stationery
• Credentials Document
• Promotional Newsletter
• Responsive Website
• Promotional Video*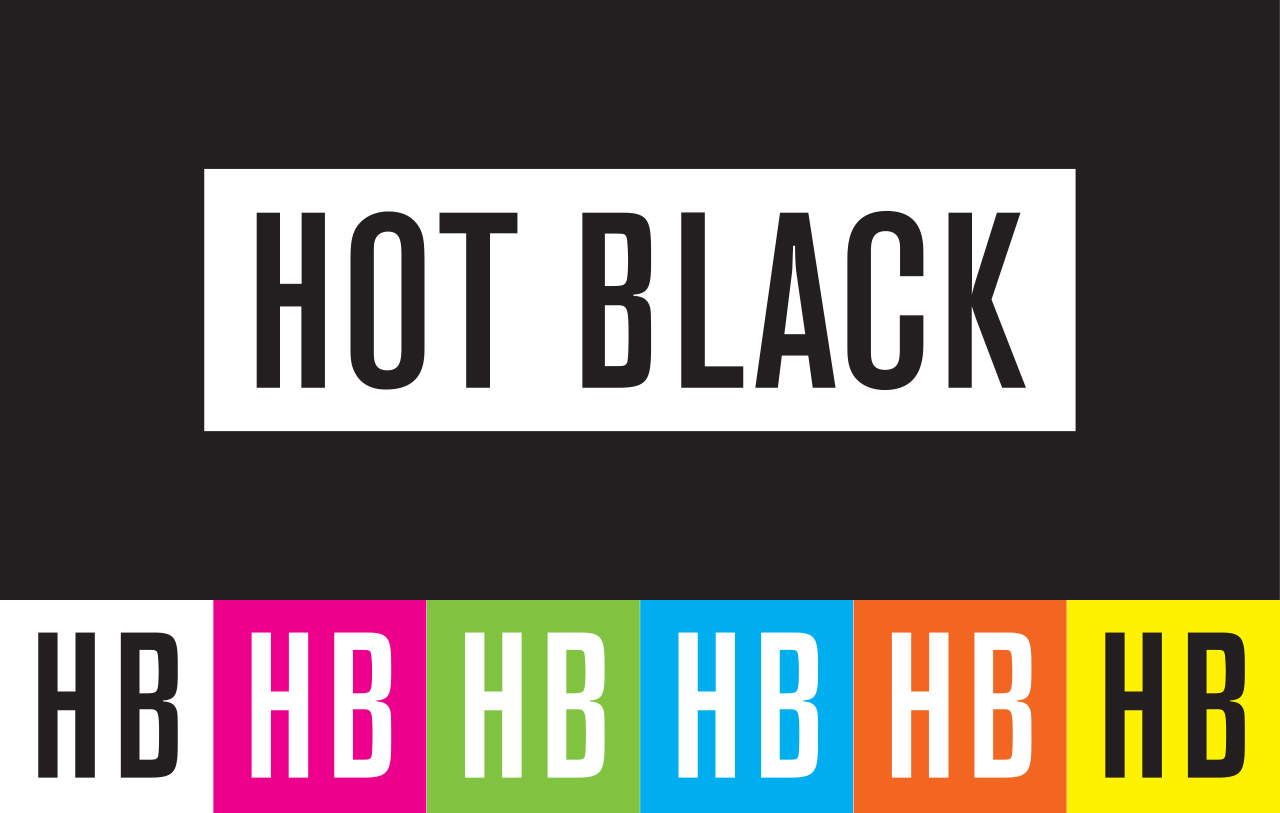 Launching a business requires you to be across so many elements of which branding is only one. Working with Chops for Tea enabled me to relax a bit in that area. All options presented to me were always thoughtful and appropriate. They've held my hand in the early stages and are now giving me and my team the skills to manage our own website and email HTML newsletters. Fantastic!

Sophie Safrin — Managing Director
---
The Hot Black identity is based on a simple building block. The complex background pattern is created using elements from site plans and objects.


Colourful & impactful business cards, letterhead & proposal covers.

Credentials document.
Presentation tools to help Hot Back stand out.
---
The Hot Black website has a magazine feel, showcasing tens of projects. A fun blog keeps users in the loop with team news, insights and Tonic (the dog).
The Hot Black website is divided into 'spaces'.
---
We produced multiple templates for regular newsletters and special events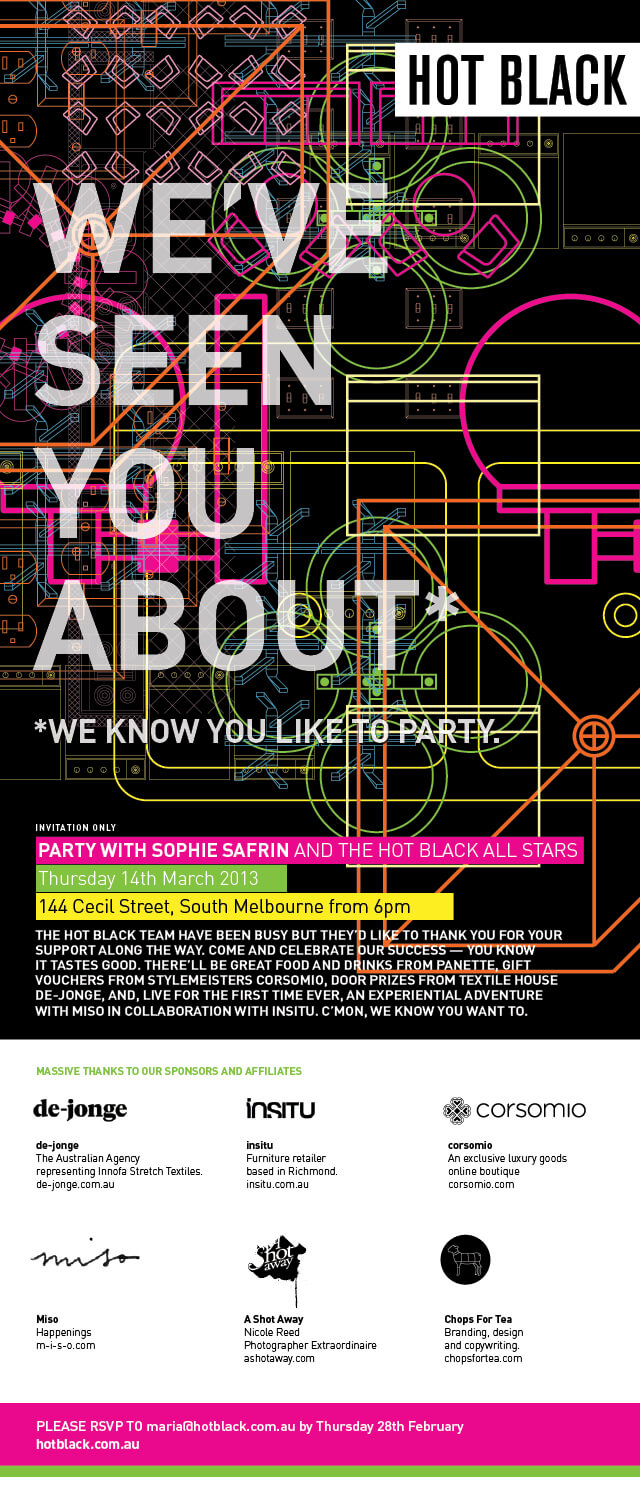 Event invitation emailer
---
We conceived and art directed a promo celebrating Hot Black project work
— video produced with Todd Neale