ANGRY ROBOT
Angry Robot started life as a Harper Collins science fiction imprint.
Since creating the identity in 2009 it's quickly grown to become a fully independent publishing house. With such a vast array of reference material it was clear to us that the rationale for driving the visual execution should be that of 'timeless and classic appeal'. The resulting brand identity pays homage to the iconic GORT from the classic 50s film The Day The Earth Stood Still.
Extending the sci-fi vernacular, the suite of marketing materials we created plays on the theme of dystopia, with uneasy copy delivering with a knowing smile backed by fun heard edged graphic styling.
---
Deliverables
+ Brand Identity
+ Brand guidelines
+ Business stationery
+ Marketing collateral
+ Web banners
+ BLAD (Book Layout & Design) mockups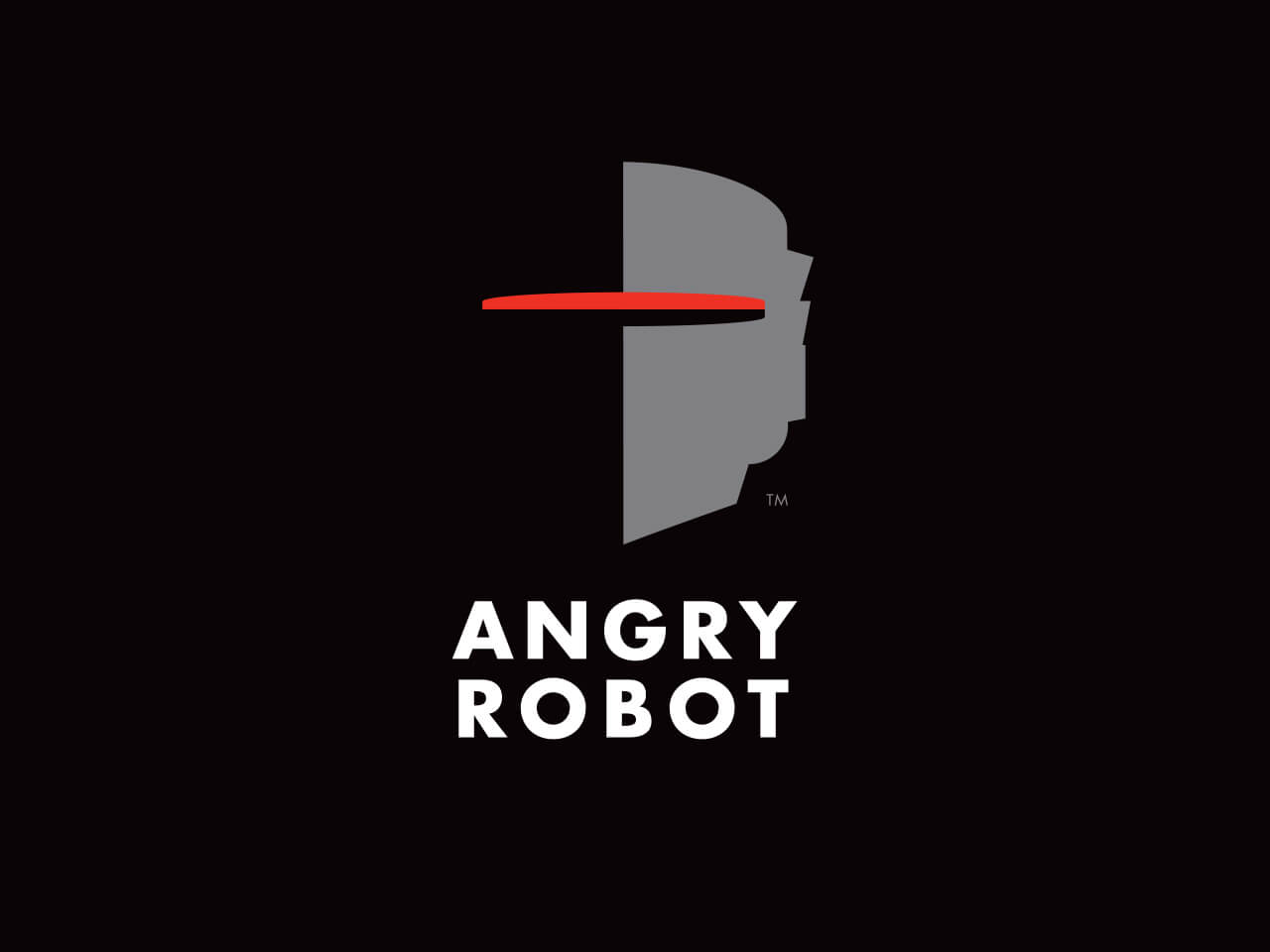 Chops are the perfect agency to help us find our public face, and we're delighted with what they've done. Our branding is fresh, contemporary and clear: all things we want it to be.
Chris Michaels, Publishing Brand Manager

The use of negative space is a key component of the Angry Robot logo adding further to to implied shadow that the 'face' appears to emerge from.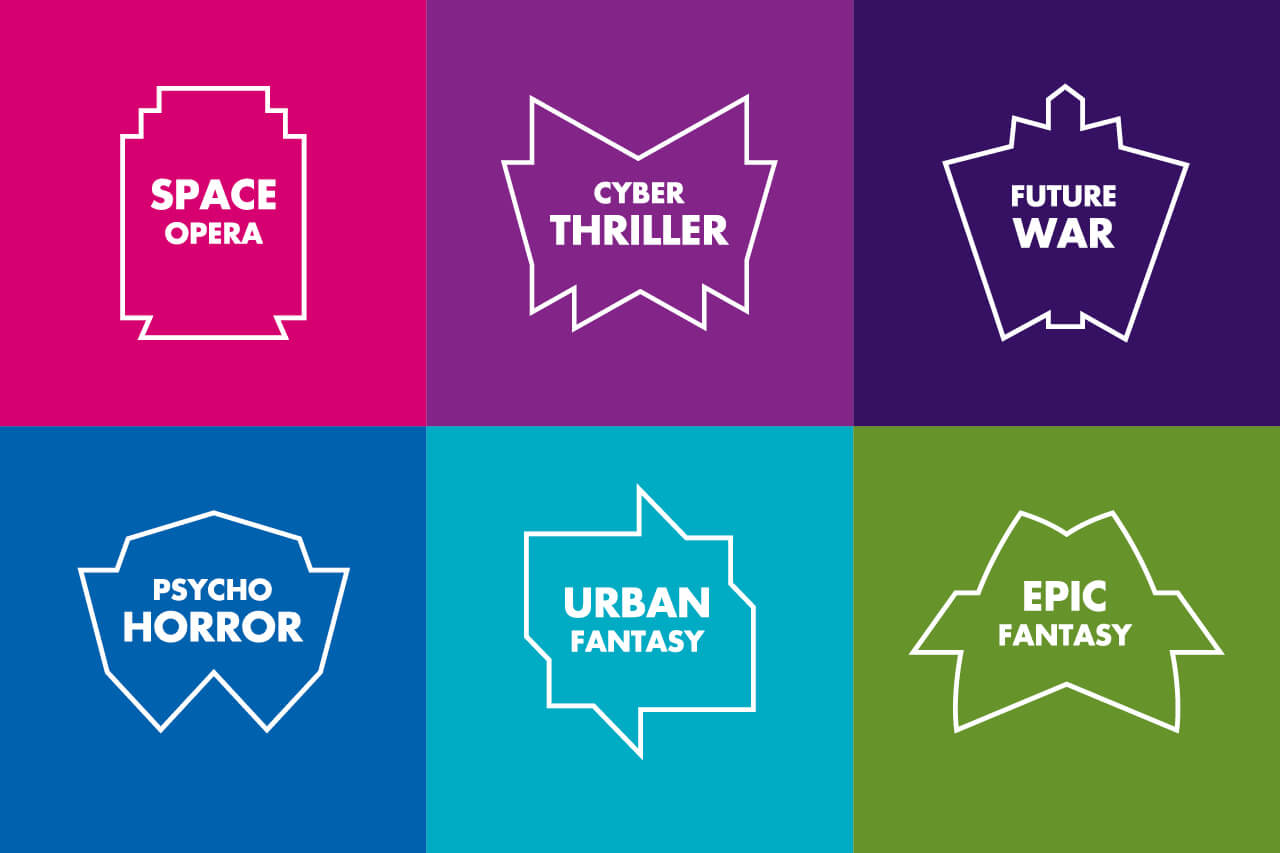 We developed icons and extended the colour palette for genre types.
---
The US sales presenter saw the further development of the Angry Robot graphic language — borrowing from the 'texture' of space craft and future technologies.

Letterhead & business cards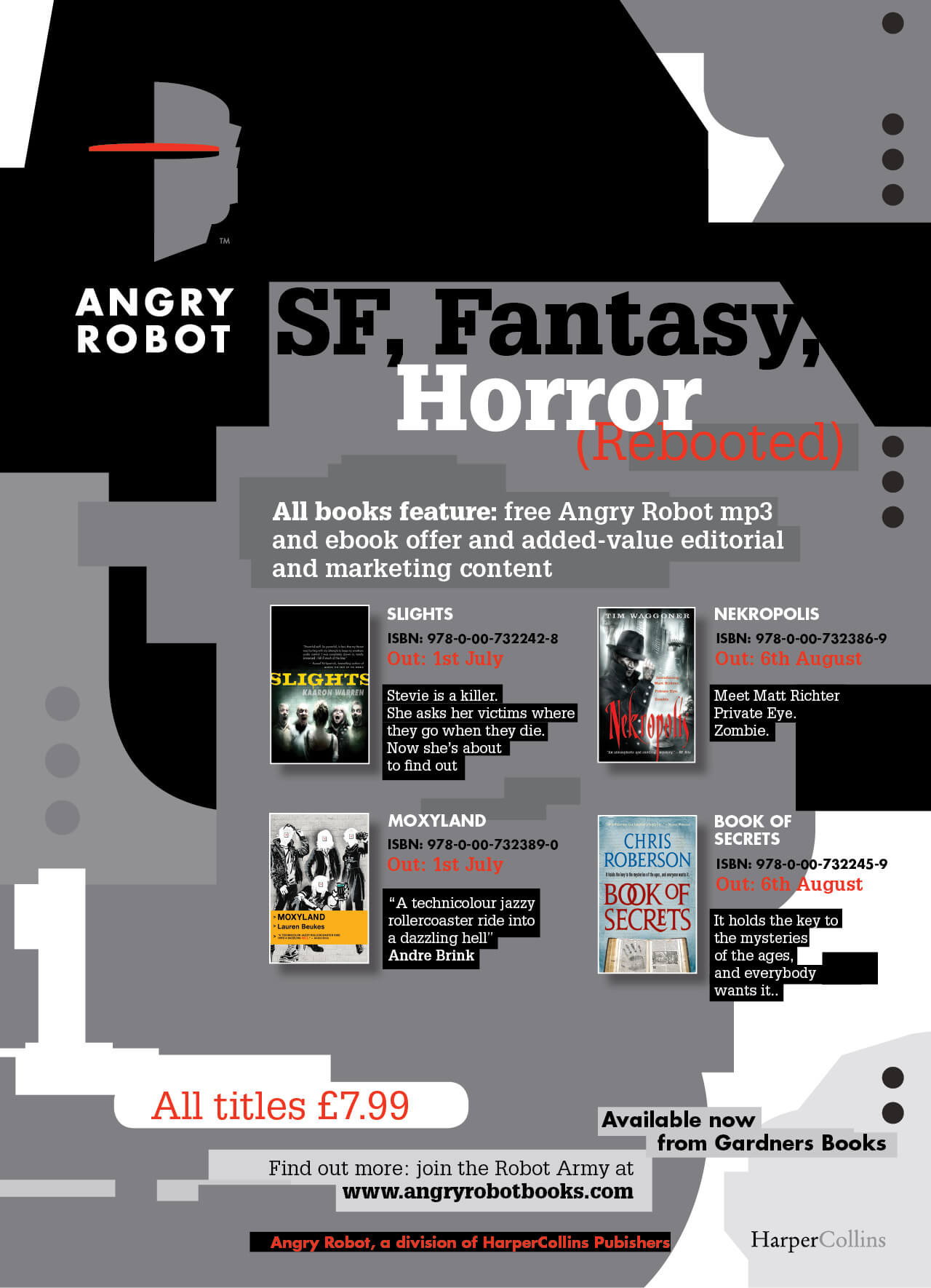 Magazine ads utilised a simplified graphic style.
---

Online banner ads
---
All manuscripts are packaged in one of six generic jackets before final cover art is developed. We had great fun playing with the strong distinctive graphic language we developed as part of the Angry Robot brand.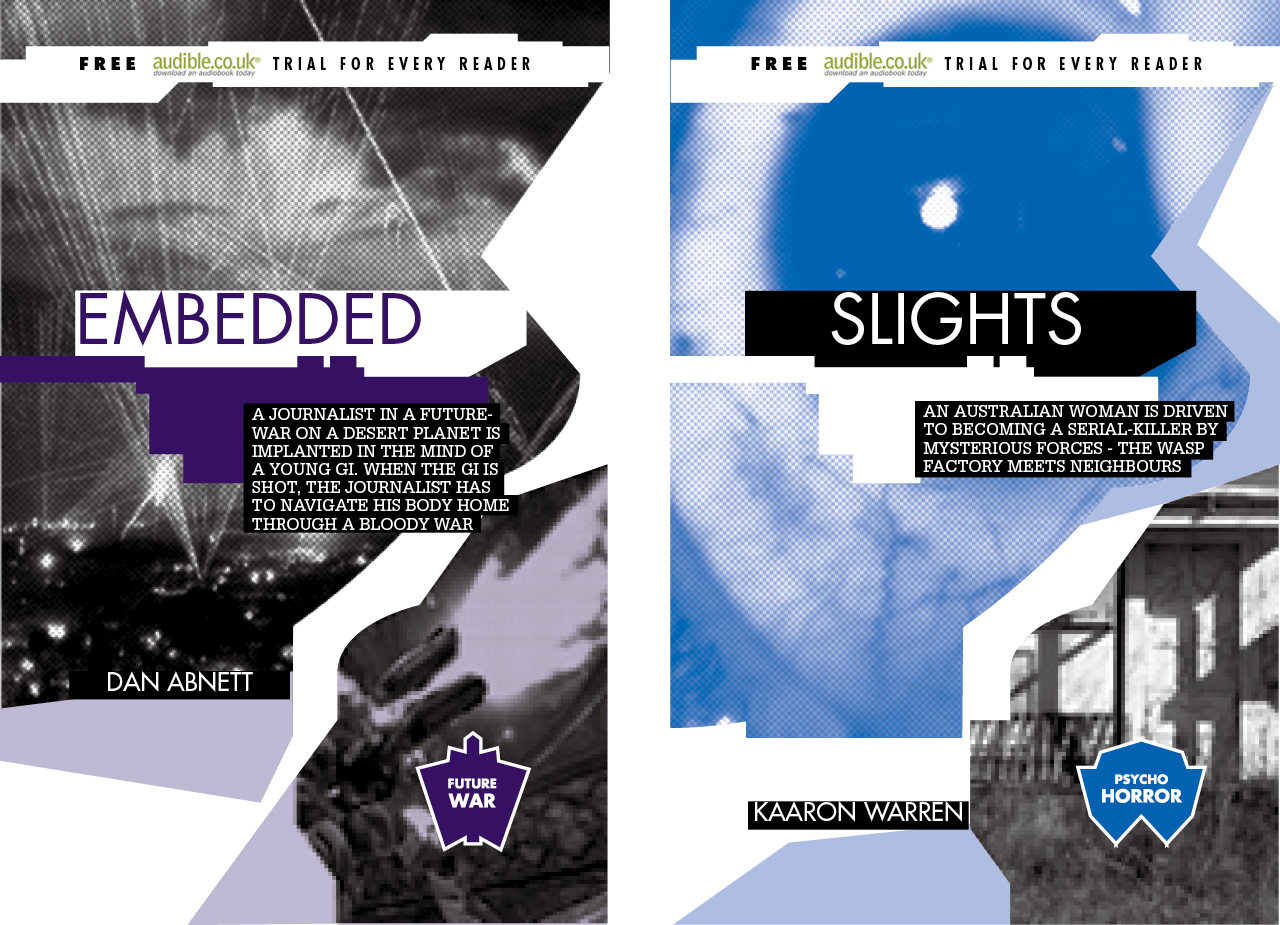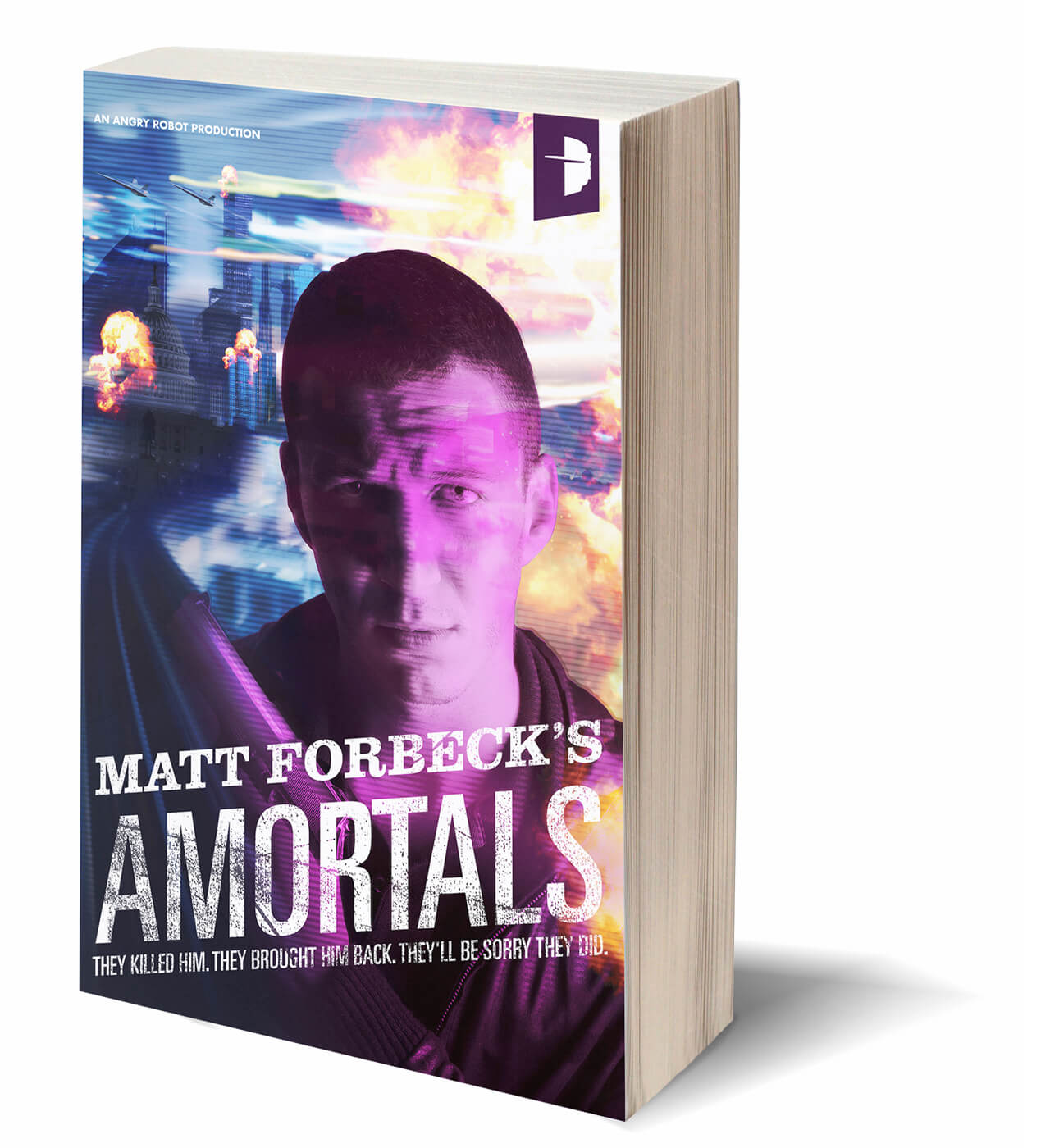 Amortals | Matt Forbeck — Harry Potter meets Blade Runner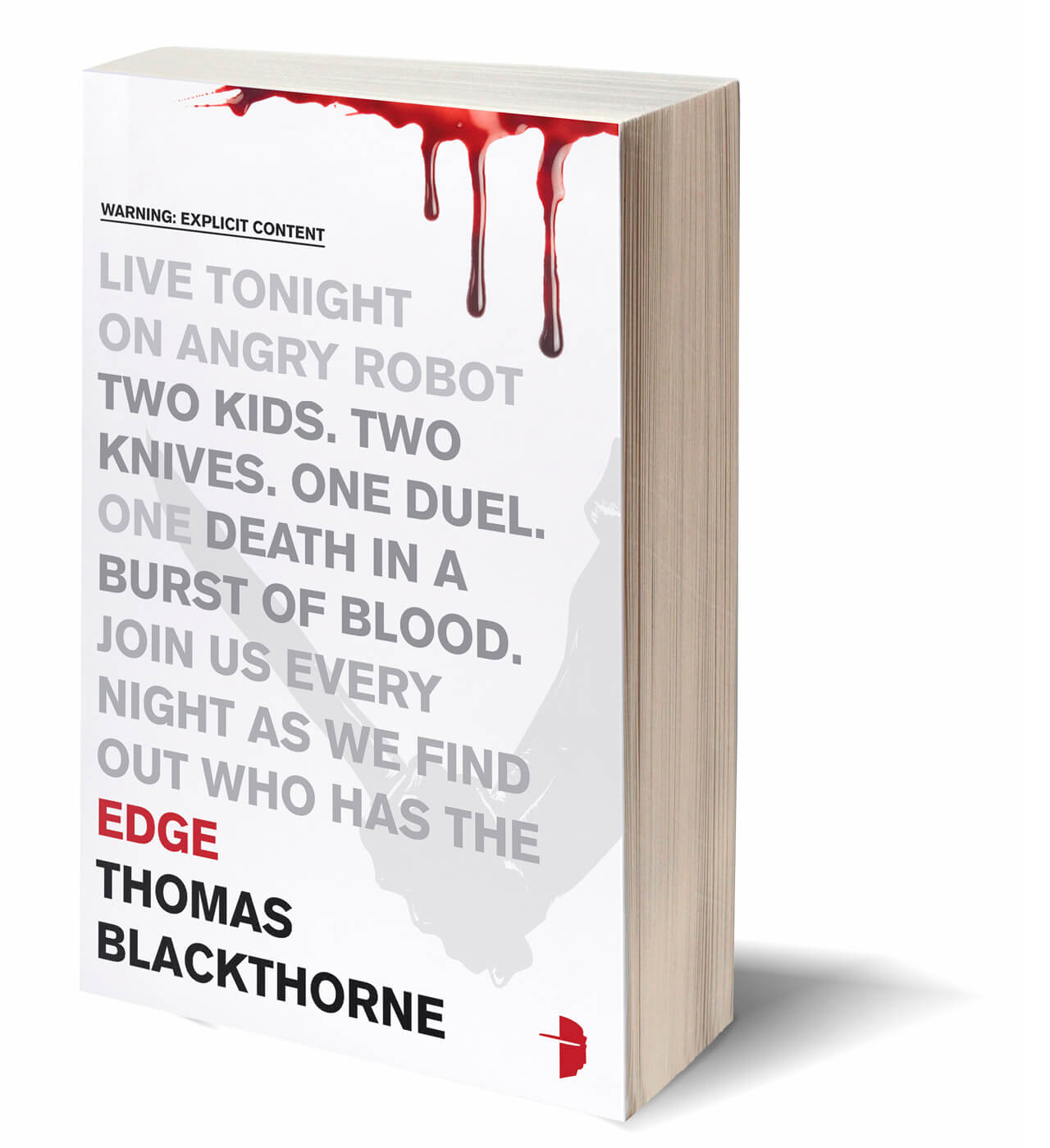 Edge | Thomas Blackthorne — The Hunger Games meets The Running Man
---
Over the years we took great pleasure working with authors on numerous book jackets and series — here's a very small selection of favourites…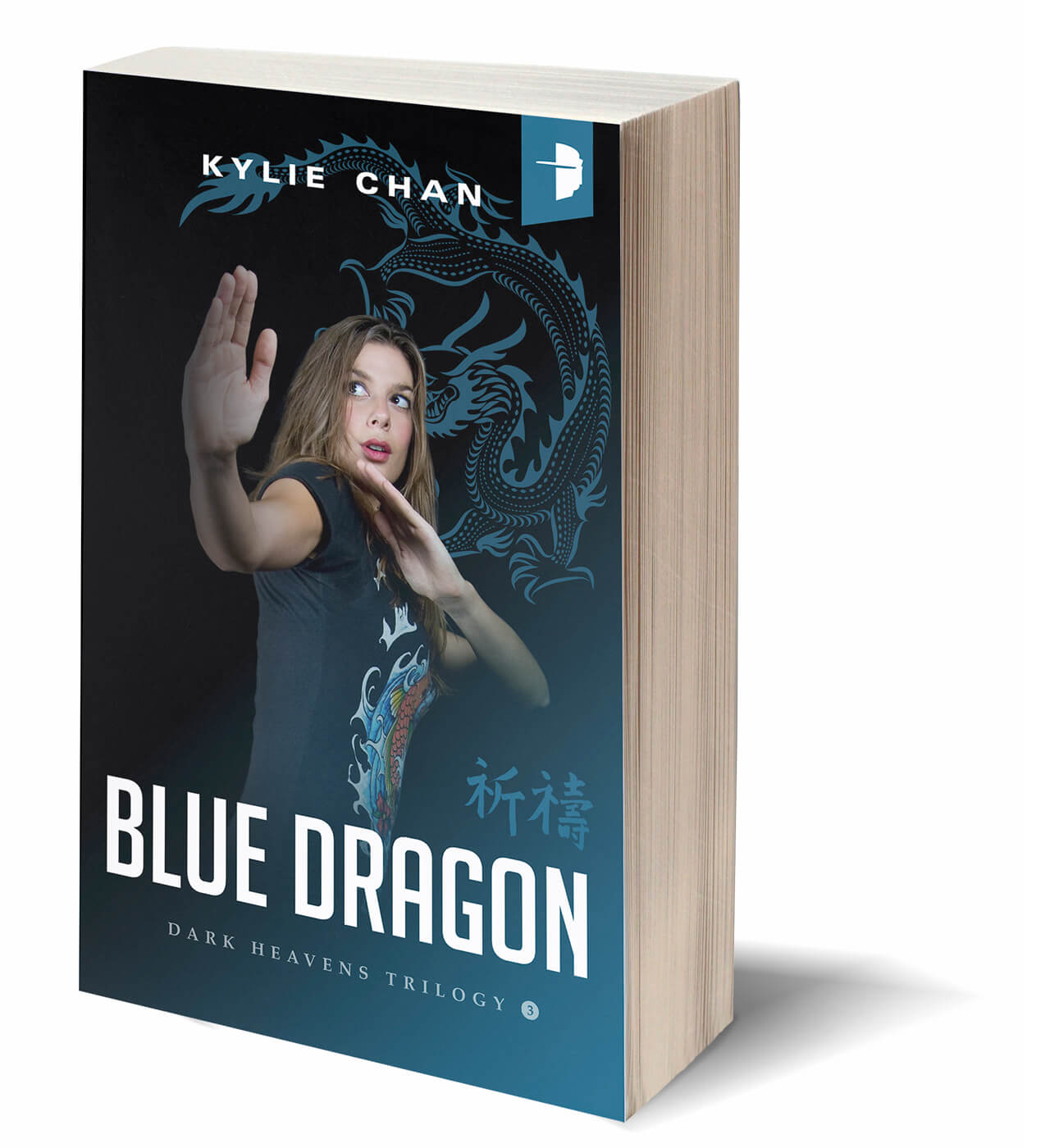 Blue Dragon (Dark Heavens Trilogy) | Kylie Chan — Teen Fiction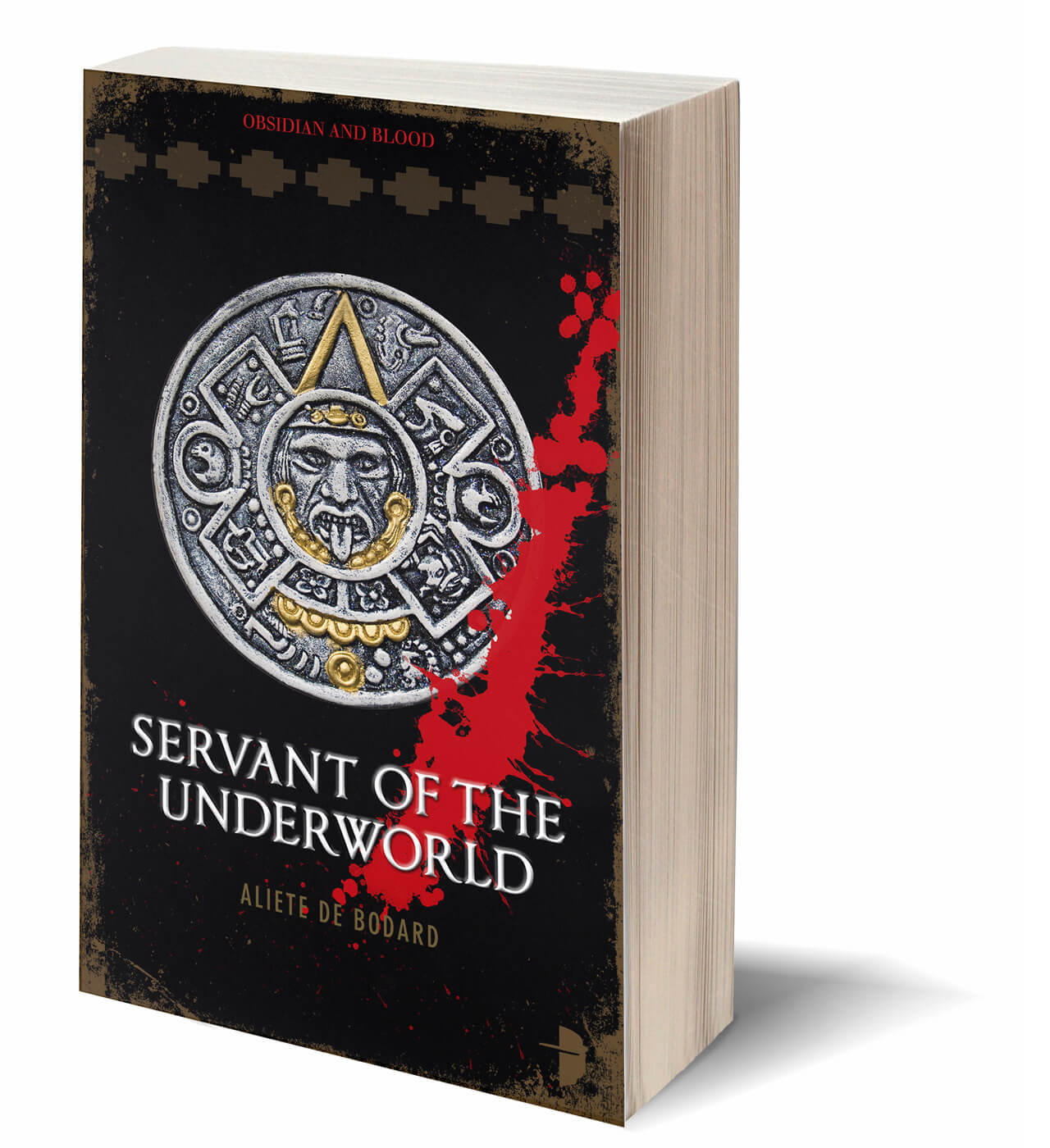 Servant of the Underword | Aliete De Bodard — Aztec Supernatural Crime